TwinSpires Sportsbook is one of the leading providers of online sports betting in Michigan, allowing players access to a great variety of betting options and some nice promotions.
On January 22, 2021, when online gaming first became available in Michigan, TwinSpires Sportsbook started immediately offering its services. This bookmaker also offers sports betting in other states, such as Colorado, Pennsylvania, Indiana, and Tennessee.
TwinSpires Sportsbook MI is 100% legal and completely safe betting site, fully licensed by the Michigan Gaming Control Board (MGCB). The operator adheres to all legal requirements set forth by the regulator and thus provides a safe and secure online environment for all betting fans.
In this detailed MI Gaming Review TwinSpires Michigan Sportsbook guide, you will find out everything there is to know about this bookmaker and will be able to decide if this is the right site for you. Our TwinSpires review covers the welcome bonus, betting options, promotions, deposits, withdrawals, and everything else you need to know about before signing up to play.
Welcome Bonus
TwinSpires MI Sportsbook offers a generous welcome bonus to new users. When you sign up to TwinSpires as a new user, you will receive a great bonus to make it hard to start on the wrong foot. With this promotion, you will get a week of risk-free betting and a refund in free bet credits if your first bet loses.
Risk-free First Bet up to $1000
To get this offer, you will need to use the bonus code @FREE1000 and place your first wager to get up to a week of no-risk betting. The deal also includes a refund in free bet credits on your first bet of equal value up to $1000. If your first bet is not over the maximum refund limit, you can continue to have risk-free bets until you reach the limit or win a wager.
The welcome bonus only lasts the first week you have an account, so you must complete all wagers in that time frame. Also, it is important to note that you cannot withdraw the free bets, but you can withdraw anything you win while playing with the free bets. Therefore, to qualify for this TwinSpires MI Sports Betting Bonus, you need to do the following:
Be a new user and create an account with TwinSpires using the bonus code @FREE1000.
Place an eligible bet, only real-money sports wagers, within the first week of creating your account. Stakes on boosts and odds boosts do not qualify for risk-free betting.
If you placed an eligible bet that has won, you will not not get any promotional rewards, and the welcome bonus will end for you. With a lost wager, bettors will get free bet credits up to $1000. For a bet to qualify, it needs to be placed with real funds that you have deposited. Any wagers made with free bet credits or any that are settled with the Cash Out feature are not eligible for this promotion. Using the Cash Out feature counts as a win, resulting in you being removed from the welcome bonus.
After your bet loses, TwinSpires will add the free bet credits to your account within 72 hours of the bet settlement. Once they have been awarded, they are immediately available and shown when making an eligible bet. However, if you do not use the credits within seven days of being credited to your account, they will be automatically removed.
Promotions
TwinSpires MI Sports Betting Promotions take various forms and often revolve around the current sports season. In addition, there are many daily and monthly contests that bettors can choose to claim. Below is a list of offers TwinSpires MI typically has for its customers:
Live Betting
Like other sportsbooks, TwinSpires offers live betting on specific games for its customers. To make this feature better for its customers, the company often updates point totals, money lines, and spreads throughout the event. So, frequently check to see how the odds have been adjusted over the course of the game.
Cash Out Option
As a TwinSpires user, you do not have to wait until the event is over to cash in your ticket. You have the option to cash out before a game ends, but this feature is not always available, especially when the outcome of the event is nowhere near being decided. This tool is excellent for bettors to get a portion of their wager if they are nervous about losing or a backdoor cover.
Odds Boost
This sportsbook offers boosted odds, which are called super odds, and they are visible on the home screen. These odds are always available and are one of the website's most popular features. In addition, TwinSpires MI is constantly adding odds boosts to various sports to make things more interesting.
Insurance
Betting is risky, and you could end up losing or winning large amounts of money. To help its users, TwinSpires offers betting insurance on some types of bets. This insurance will give you all or a portion of your wager back if you lose your bet.
Sport-Specific Promotions
There are many sports-specific TwinSpires MI Sportsbook Promotions available throughout the years. The top of the website has a carousel of all the open offers for the current sports seasons.
Free Bets
As mentioned in the welcome bonus section of this TwinSpires MI Sportsbook Review, new players can get up to $1,000 in free play bets after their first deposit. For existing players, you can sometimes earn free bets through sports-specific promotions.
Rewards
TwinSpires does not have a loyalty rewards program, but the company offers constant promotions and odds boosts. Users who qualify for these offers can earn themselves free spins at the casino and improved odds at the sportsbook and racebook during events.
However, there is a VIP program available for betting on horse races, called TSC Elite. When you create an account with TwinSpires, you are automatically entered into the program, where you will earn loyalty points every time you place a bet on a race. All tracks owned by Churchill Downs Inc. are included in this program, so you will make four loyalty points for every dollar you bet with them and one point for betting at any other track. In addition, you can redeem points for wagering credits.
Points are only valid for one year after you earned them; if they are not redeemed in that time frame, they will expire automatically. TwinSpires will use the oldest points on your account first when you go to redeem them. Players who make frequent high-wagers or more than $25,000 a year receive a VIP card, free admission to racetracks, and enjoy many more benefits. As these high betting players continue to make wagers, the number of benefits they will receive goes up, including earning points faster, additional bonuses, free performances, and many discounts.
Mobile App
The TwinSpires MI Sports Betting Mobile app has a similar layout to its desktop site, giving users a seamless experience when switching between the two. There is a little bit of lag when clicking on different sections, but it is not enough to cause a big issue.
TwinSpires' app is available for iOS and Android devices. You can follow the links on this page or click on the 'Join Now' button below to download the application for TwinSpires. Users can access the same features they can on the website. In addition, users have access to the sportsbook, casino, racebook, TSC points, account management, live streams, and funding. Both versions of the app provide users with the following:
Availability: You can download the app on iOS and Android devices; all you need is an account with TwinSpires.
Speed: There is only a tiny bit of lag when clicking through the app but not enough to decrease your enjoyment of the app.
Overall Performance: This app runs as it should without trouble and allows for easy navigation throughout.
Markets: There is a large selection of sports, tracks, and betting markets. There are plenty of major sporting events and niche offerings you can choose from.
Live Betting: This app feature is where you can bet on all the current and upcoming events.
Bet Slip: You can easily place bets from the app; it is the same process you would go through on the website.
General Layout: The app looks like the desktop website, and it also has an auto-rotate feature that is very helpful.
Cashier: You can deposit and withdraw funds clearly and straightforwardly.
Bet Types
While researching for this TwinSpires MI Sports Betting Review, we found that this company offers a wide selection of sports to bet on. It provides all the popular US and international sports, including all major professional and college leagues. So, if you want to bet on football, soccer, or rugby, you can find a market to bet on at TwinSpires.
Not only can bettors make wagers on several markets they can also choose from a variety of bet types. Some of the bets this sportsbook accepts are point spread, parlays, money lines, propositions, over/under point totals, teasers, and futures bets. In addition, for some major sports events, in-play betting is also available. With all the bet types accepted, TwinSpires is at the same level as other sports betting operators.
TwinSpires MI accepts all basic bet types, and you can edit your wagers after you place them. Here is a brief overview of some of the bets you can set:
Money Line: This is a basic bet where you choose who you think will win; the underdog or the favorite.
Point Spread: In this bet, the team you wager on must either win or lose by a certain amount for you to win.
Totals: TwinSpires will set the bar for how many points a team will score in a game. You can then decide if you think the total will be over or under the bar.
Prop Bets: These bets are available in all markets on TwinSpires; they are side bets on things that do not affect the game's outcome.
Futures: In this bet, you are wagering on events that have not happened yet, like who will win the next major sporting event.
Parlays: This bet is when you combine two or more smaller bets into one, which could lead to higher returns or more significant losses.
Live/In-Play Betting: You can make this type of bet during a sports event, and the odds are adjusted in real-time.
Round Robins: This type of bet is a series of small parlays from a list of teams you selected. You can make dozens of this type of bet at once.
Banking
Depositing and withdrawing funds from your account is an essential aspect of any sportsbook, and TwinSpires MI accepts several popular payment methods, all of which offer fast transaction processing.
Deposits
TwinSpires MI has increased the funding options they accept, and it is expected that the company will add more over time. These banking options range from a deposit minimum of $1 and a deposit maximum of $9,999. Adding funds to your account is almost instant and easy to set up, through one of the following methods:
TwinSpires Play+ Prepaid Card
Check/Money Order
Credit/Debit Card
Online Banking
PayPal
Skrill
ACH/E-check
Withdrawals
You need to have at least $10 in your account at this sportsbook to make a withdrawal except for PayPal, Play+, and online banking, where the minimum is one cent. Once you have that amount, electronic methods could get you your funds instantly or up to five days.
It will take longer, around seven to 10 business days, with a physical check or money order. Before TwinSpires releases your funds, you must verify your identity. After this process is complete, you can withdraw your funds through one of the following methods:
TwinSpires Play+ Prepaid Card
PayPal
Check/Money Order
Online banking
ACH/e-check
What Makes TwinSpires Sportsbook MI a Good Choice
TwinSpires MI is a major online sportsbooks competitor with its simple registration, functionality, and various sports markets. The website and app are both high quality and are very easy to navigate.
Solid Betting Options
This company offers bets and markets on sports leagues in the US and internationally. Some of the professional and college sports you can bet on for as little as $1 are:
Hockey
Mixed Martial Arts
Boxing
Football
Soccer
Basketball
Golf
Tennis
Motorsports
Baseball
If you want to place various bet types such as totals and spreads for major sports leagues, TwinSpires MI is a great sportsbook choice. It is worth opening an account with this company to get the best prices in the industry. Some of the types of bets you can find here are:
Futures
Round robins
Money Lines
Parlays
Spreads
This bookmaker also offers its users some different betting features, such as:
In-Play Betting: Which allows you to bet on live games. A computer algorithm adjusts the odds as the game progresses.
Cash Out: This feature enables players to win or lose a portion of their wager before a game's outcome is decided.
Regular Promos
To ensure bettors have a good experience on its website, TwinSpires MI provides regular promotions. To find out what promos are available, check out the promotions carousel at the top of the screen. All the current offers are displayed there, and all you have to do is opt-in to claim a promotion.
Casino & Racebook Access
Another reason TwinSpires MI is a good choice is because it offers a casino and racebook that is integrated with its sportsbook. You only need one account to bet on horses and sports and play your favorite casino games. This online gambling site offers:
A setup compatible with desktop, Android, and iOS devices
Generous TwinSpires MI Sportsbook Bonus welcome package"
Hundreds of sports markets and games, including ones with a live dealer
Access to the

TSC

racebook rewards program
Quality Customer Support
If you ever need assistance, you can easily find the FAQ section on the website on desktop and mobile. This part of the website is helpful for common issues you may be facing as it provides you with valuable links to solve the problem. However, if you cannot find a solution on this page, there are a few other ways to get customer support, they are:
Live chat*: Click on the live chat button, and the system will add you to the queue. When a customer support representative becomes available, they will solve your issue.
Email*: To get support this way, you send an email to the customer support team and wait for a reply.
Telephone*: If you want to talk directly to a person over the phone, you can do that as well.
How to Join TwinSpires Sportsbook Michigan
Registering for an account at TwinSpires MI is straightforward and similar to registering at other sportsbooks. If you want an account, you need to be at least 21 years old. You do not need to be within the state of MI when you register, though to make bets, you will need to be within the state.
Use Our Exclusive Link: Click on one of the included links to open a new window; then, all you need to do is follow the instructions to register for an account
Create Your Account: A prompt will appear for you to enter your email address and create your username and password. Once you have finished that, click 'continue.'
Verify Your Account: You need to verify your identity before you can use your account. TwinSpires does this by having you fill out a form with your personal information. You will need to give your full name, date of birth, last four digits of your

SSN

, address, and phone number.
Notification: If TwinSpires can verify your identity, you will get a message stating that your account is confirmed. If it is not verified, you will need to refill the personal details form. In this case, check to make sure you entered the correct information. If you still cannot verify your account, you will have to verify your account manually. To complete this process, you need to upload a copy of your government-issued ID and your social security card or a signed copy of your W9.
Finishing Up: Once your account is verified, you can answer some security questions to keep your account safe. Then read through the terms and conditions and check the box saying you understand them. You also have to confirm that you are 21 years of age or older to ensure you are old enough to bet. That is it; you can now click continue and start using your new account to check out what TwinSpires Sportsbook MI has to offer.
Getting The App: If you want to download the app, a button will appear to start the process. You can also click our provided link to install the TwinSpires MI app.
Adding Funds: Go to your account through the app or the website and click on 'cashier' to add money via one of the accepted payment methods.
Sign-up For The Welcome Bonus: Go to the offers page to enter the bonus code FREE1000. If you lose your bets in your first week at TwinSpires, you will get up to a $1,000 refund in free bet credits.
TwinSpires Online Sportsbook Parent Company
Churchill Downs Inc. (CDI) is the parent company of TwinSpires Sportsbook and the Kentucky Derby. Racetracks owned by Churchill opened in 1875, and CDI became a company in 1937. The corporation has continued to grow ever since. It has over 150 years of experience in the betting world and has proven to be a reputable company with licensing in multiple states and jurisdictions.
In late 2020, CDI changed software providers to Kambi for better security and better functionality for its customers. CDI's use of Kambi allows TwinSpires to offer its users competitive betting lines, several in-play betting markets, and responsive software. CDI was also looking for a new start as it began expanding its operations into more states.
At the beginning of 2021, they did just that, and the corporation decided to merge several betting sites into what is now the TwinSpires platform. This merge allows users to access several different gambling services with one account, including access to its land-based partner, Island Resort & Casino.
FAQ
Do I Have To Be In Michigan To Bet On TwinSpires Sportsbook MI?
Yes, you need to be physically in the state of Michigan to use TwinSpires sportsbook. The company uses geolocation technology to figure out where people are when they attempt to make a bet. You will still be able to download the app and view odds from outside the state, but you will not be able to make a wager. You do not need to be a resident just within the borders of the state.
Is TwinSpires Sportsbook MI A Safe And Regulated Bookmaker?
Yes, TwinSpires MI is fully licensed and regulated by the Michigan Gaming Control Board (MGCB). In addition, it follows all the required statutes set by the Michigan Lawful Sports Betting Act. So, this sportsbook is 100% safe and regulated.
What Deposit Methods Can I Use To Fund My TwinSpires Sportsbook MI Account?
TwinSpires accepts the following payment methods for deposits:
TwinSpires Play+ Prepaid Card
Check/Money Order
Credit/Debit Card
Online Banking
PayPal
Skrill
ACH/E-check
What Personal Information Do I Need To Provide To Sign Up For A TwinSpires MI Sportsbook Account?
To open an account with TwinSpires MI, you will need to enter the following information:
Name
Last four digits of your

SSN

Date of birth
Mobile number
Address
Email address
Can I Play Online Casino Games Using The Same TwinSpires Michigan Account?
Yes, you can use TwinSpires MI's sportsbook, racebook, and casino all from one account. You can also use the same deposited funds for all aspects of the website.
What Kind Of Welcome Bonus Does TwinSpires Sportsbook Michigan Offer?
TwinSpires MI Sportsbook offers a generous welcome bonus to new users. This promotion gives gamblers a week of risk-free betting and a refund in free bet credits if your first bet loses up to $1,000.
Related News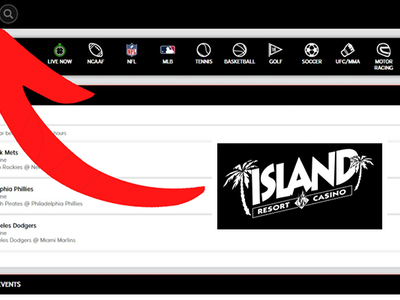 Company also looks to be readying launch of new SI Casino product in Q4 2022. Both products would operate under the land-based casino license of the Island Resort & Casino.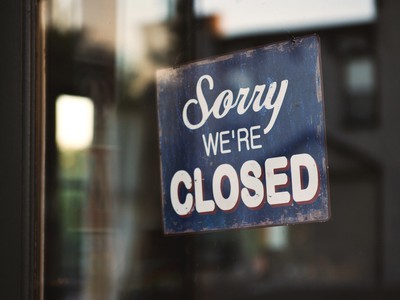 Operator has yet to announce plans to shut down in AZ & PA. Meanwhile, the tribal casino TwinSpires MI was partnering with has yet to announce a replacement