DraftKings Sportsbook MI is one of the biggest names in sports betting and represents an excellent choice for anyone looking to bet on sports in the Great Lakes State.
After legalized online gaming in Michigan became a reality in the final days of 2019, online sportsbooks, casinos, and poker rooms debuted in the state in January 2021. DraftKings MI Sportsbook did not waste any time and was one of the first internet sports betting sites to join the market.
In the process, DraftKings partnered with the land-based Bay Mills Resort & Casino, which will have a retail sportsbook available in 2021.
The Michigan Gaming Control Board (MGCB) licenses DraftKings Michigan online sports betting. This means DraftKings Sportsbook is 100% legal and safe. As such, it takes proper care to keep your personal data and banking information secure.
This bookmaker offers a lot that players can look forward to, including a generous welcome package, some interesting and rewarding promotions, and, of course, a variety of betting options to fit all tastes and preferences.
This MI Gaming Review guide to DraftKings Sports rates the welcome bonus package, the slate of promotions typically on offer, the types of sports wagers available, banking options, and more. And after you sign up, you can come back to MIGamingReview.com to keep up to date on the latest news, promos, and updates to the site.
Welcome Bonus
New players at DraftKings Sportsbook MI can get a welcome bonus of 20% up to $1000 on their first deposit. This is not the biggest welcome offer you will find out there, but it is still a nice bump to get you started on the platform.
Claiming Your $1000 Deposit Bonus
To get a welcome bonus at DraftKings Sports US, you will need to make a real money deposit of at least $5. The bookmaker will match your deposit in bonus funds at 20%, up to the maximum of $1000.
So, in order to take full advantage of this opportunity, you would need to deposit $5000, which is a steep order, but for those used to betting at higher stakes and taking bigger risks, it is still a viable option.
First Deposit Bonus
up to $1000

Get up to $1000
Last verified: September 2023
Rewarding ongoing promos
Quality mobile app
Great selection of sports
Bet With Your Head, Not Over It.
Must be 21 or over and in Michigan to play. If you or someone you know has a gambling problem and wants help, call the MDHHS Gambling Disorder Help-line at 1-800-270-7117 or visit the MDHHS website.
Promotions
As with any worthwhile online gambling site, you will find specific DraftKings Michigan sports betting promotions available. DraftKings usually has the following offers:
Bonus bets
Prize pools and leaderboards
Odds boost
Bonus Bets
The bonus bets promotions run by DraftKings Michigan Sportsbook typically involve getting a set amount of bonus bets credit (e.g., $250) once certain terms have been met. For example, you might need to have a minimum of $100 in settled bets or wager $600 on sports events with odds of -250 or longer.
Leaderboards
The prize pool and leaderboards promotion is something we have seen on other sports sites, so if you are a frequent online bettor, the DraftKings MI Sportsbook promotions should sound familiar.
DraftKings runs daily prize pools, which are free-to-play, and center on specific sports and events. These can include MLB, NFL, PGA Tour wagers, and more, with prize pools ranging from $500 to a staggering $4,000,000.
Odds Boosts
Odds boosts can take different forms at DraftKings, but you are likely to find them tied to weekly promotions. For example, typical DraftKings Michigan online sportsbook promotions could on any given day involve a random odds boost on a specific event happening that day.
Other promotion examples for this DraftKings online sportsbook review, include things like boosts related to specific MLB players hitting a home run.
These are all decent promotions, but they are weighted in favor of bonus bets. If DraftKings broadened their range and included offers such as no deposit bonuses or covered more of its available sports, then our rating would be even higher.
Lastly, bear in mind that most promotions require players to opt-in, plus they can change on a regular basis. Therefore, it is always a good idea to check the DraftKings promotions page to see what is available at any given time.
Rewards
Many reputable online gambling sites have some kind of loyalty scheme to reward existing players, and DraftKings Michigan Sportsbook is no exception.
DraftKings rewards players with Crowns (known initially as FPPs) when they place bets in the sportsbook. The more Crowns you have, the higher the Daily Rewards Status Tier you can reach. Higher tiers equal better perks.
DraftKings puts its own spin on this concept as well. Instead of getting set benefits as your tier increases, DraftKings MI Sportsbook gives you more daily rewards with higher-level tiers.
The number of Crowns (per month) needed to reach Daily Rewards Status Tiers work like this:
100 Crowns: Bronze
500 Crowns: Silver
2,000 Crowns: Gold
10,000 Crowns: Platinum
25,000 Crowns: Diamond
125,000 Crowns: Black
Daily rewards can range from extra Crowns to tickets for contests held elsewhere on the site. However, it is worth keeping in mind that you will need to claim a reward on the day you receive it. Otherwise, it is gone for good.
Crowns and DK Dollars
DraftKings also occasionally gives out DK Dollars as part of daily rewards. These are the site-specific currency and can be used for a range of activities on DraftKings. DK Dollars can also be exchanged for exclusive gifts and Crowns in the DK Store. Unfortunately, neither Crowns nor DK Dollars can be exchanged for cash.
Players can earn Crowns and Daily Rewards Status Tiers across all parts of the DraftKings site, and sportsbook bettors can check their Crown and Tier levels via the 'My Rewards' page.
Sportsbook high-rollers can also request access to the DraftKings Exclusive VIP Program. Similar to other gambling sites, the DraftKings Michigan Sportsbook VIP scheme comes with exclusive perks, such as priority customer support and unique bonuses.
It is also usually invite-only, but if you are a member of another site's VIP program, you can contact DraftKings and request an invitation.
Finally, DraftKings Michigan Sportsbook rewards also incorporate Achievements. These are similar to achievements on games consoles in that you are encouraged to reach certain milestones; in this case, it can be something like placing a specific number of bets on a particular sport. Once you reach certain milestones, you will unlock unique rewards.
Mobile App
If you like to wager on the move, DraftKings should work well for you. You will find that the DraftKings MI mobile sportsbook app is available for all Android and iOS devices, and shares all the main features of the parent site:
Live In-Game Betting
Although neither the main site nor the app supports live streaming, you can still place a wager on various live games. These can include betting on the winner of the PGA Tour, a Spread wager on an MLB event, or even a Moneyline bet on Ireland in Twenty20 Cricket.
My Bets
As with the parent site, you can easily view your betting history, broken down into 'Settled', 'Unsettled', 'Won', and 'Lost'.
All Sports
Every sport available on the parent DraftKings Michigan Sportsbook can also be found on the DraftKings MI mobile sportsbook app. Namely:
Archery
Football
Sailing
Aussie rules
Golf
Shooting
Badminton
Gymnastics
Soccer
Baseball
Handball
Softball
Basketball
Hockey
Surfing
Beach volleyball
Judo
Boxing
Karate
Table tennis
Canoeing
Lacrosse
Taekwondo
Cricket

MMA

Tennis
Cycling
Motorsports
Track & field
Darts
Odds boosts
Volleyball
Diving
Olympic specials
Water polo
Equestrian
Rowing
Weightlifting
Fencing
Rugby league
Wrestling
Field hockey
Rugby union
You can also find events to wager on for various Playoffs, MLB and NFL teams, College Football, various Championships, and NHL teams.
Promos
While there are no app-exclusive bonuses, if you sign up for a new sportsbook account via the app, you can claim the welcome bonus as mentioned above. You can also set the app to notify you when DraftKings Michigan sports betting promotions are available for opt-in.
Pools
All the same prize pools are available across both the app and the main DraftKings site.
Stats Hub
Powered by iSport Genius, the DraftKings Stats Hub offers a comprehensive range of sports details and statistics for the truly dedicated bettor to dive into. For example, you can check out Line Moves, Featured Parlays, Value Props, and even get a prediction or 'Take A Chance' to receive a mystery bet based on recent data.
Daily Fantasy Sports
If creating your dream team and seeing how it does against other players' teams is more your speed, you can also access the DraftKings Fantasy Sports section via the app.
Quick links
The DraftKings MI mobile sportsbook app features a streamlined user interface, so practically every option can be accessed with one click, from checking your account to placing a bet.
Notifications
Never miss the chance to wager on your favorite team or sport again with the app's notification alerts.
Responsible Gaming
As a reputable sportsbook, DraftKings offers a range of Responsible Gaming options for players, which are the same across the app and main site. These include things like self-exclusion and setting specific deposit limits.
Help Center
Need assistance with your account? Easily access customer support at the touch of a button.
Account Page
Your account can be accessed by clicking in the top right corner of the app. Here, you will find everything you need to make fast deposits and request withdrawals. You can also access certain promotions, like the Refer A Friend offer that gives you a unique code a friend can use to sign up with DraftKings (and net you both bonus credit).
Bettors in Michigan should know that the app is not available through the Play Store, nor can you play via mobile web. However, it is still possible (and legal) to download and use the DraftKings MI mobile sportsbook app which you can do via this page.
Bet Types
We listed the huge selection of sports covered by DraftKings Michigan Sportsbook, but our DraftKings online sports betting review also examines an impressive range of betting options.
Live In-Game Betting
Exactly as we noted above, this feature lets you place bets on live games. Of course, the odds can fluctuate. Luckily, DraftKings offers a 'cashout' option, so you have the chance to collect your winnings before your team or wager starts to look less favorable. There is always the risk that the odds will change in your favor, but that is part of the excitement of in-play wagering.
Parlays
Parlay bets involve picking several events, with odds for each sports event multiplied by each other to calculate the overall parlay odds. To win a parlay bet, every outcome you pick has to happen.
Future Bets
As their name suggests, futures are odds for events that are yet to happen. Future bets can change a lot as new stats come in, such as recent wins and losses.
Money Lines
The most straightforward wager available on any sportsbook, this is simply a bet on who will win.
Spreads
Also known as 'Point Spread', these are odds that incorporate a 'line' handicap. This takes the form of a plus (+) or minus (-). For example, if a team's score has 2.5 points added, the other team will have 2.5 points subtracted from their score. The winner of this type of wager is the team who 'covers' the Spread, based on the line and the final score.
Over/Under
Another relatively straightforward bet, an over/under (aka 'total') wager is when the sportsbook offers a number (e.g., final score) on a sports event, and you bet on whether the final result will be higher (over) or lower (under) than that number.
Teasers
Similar to a parlay, this wager type involves placing bets on multiple events. However, teasers usually incorporate point spreads, so the chances of winning seem higher compared to a parlay, even if the total payout may be less.
Prop bets
These can be on almost anything that may, or may not, occur in a game. For example, you might have a prop on the PGA Tour for a particular golfer to make five hole-in-ones, or a baseball pitcher to throw a particular type of pitch in a specific game. The variety of props makes them one of the most exciting bets around.
Pools
Pools are shared prize amounts (e.g., $1000) awarded if your prediction comes true for a particular event.
Overall, every type of bettor, from casual players to seasoned veterans, will find a bet type suitable for them at DraftKings MI Sportsbook.
Banking
DraftKings Sportsbook has limited payment methods compared to many other online gambling sites, but they should be adequate for most players. Payment options are:
PayPal
Discover
Visa
American Express
MasterCard
Bank transfer (

ACH

)
All of these can be used for withdrawals and deposits, but with the exception of checks (which are only for withdrawals), you will need to use the same method for both.
You will not have to pay any fees to DraftKings for any of these methods, but it is always a good idea to check with your service provider as to whether they levy any charges. It is also worth mentioning that some banks and card issuers do not allow gambling transactions, so we recommend asking about this, too.
Deposits are typically instantaneous, whereas withdrawal processing times take between two – eight days. If that sounds like a lengthy wait, keep in mind that withdrawal requests are not processed after 5 pm or on weekends.
As far as deposit limits go, bettors can set their own. Withdrawals have a maximum limit of $14,999. If you are a high-roller or land an especially profitable win and want to withdraw $15,000 or more, you will have to contact customer support to arrange this.
DraftKings Michigan Sportsbook implements a KYC (Know Your Customer) verification policy, which is standard on many gambling sites. You will need to provide proof of identity — such as proof of residence or a copy of your driver's license — before being able to take any money out of your account.
What Makes DraftKings Sportsbook MI a Good Choice
If you are still on the fence about whether or not DraftKings Michigan online sports betting would be for you, let us break down what we like about the site.
Promotions
The welcome bonus and the array of other DraftKings Michigan Sportsbook Promotions provide a betting experience. From bonus bets to prize pool entries, there are plenty of opportunities to win.
Access to Casino and
DFS
Some gambling sites still only cater to one target demographic, but with DraftKings you get an extensive sportsbook next to a renowned Daily Fantasy Sports section and well-equipped casino.
Customer Support
Technically, DraftKings MI Sportsbook lacks a live chat function, but all the other options (contact form, email, social media messaging) come with 24/7 support, so you can expect a timely response whichever method you choose.
Mobile App
The DraftKings MI mobile sportsbook app works across multiple devices and lets you access your sportsbook account on the go. It is also possible to use your DraftKings sportsbook and DFS accounts together so any funds won on DFS games can be used to wager on events in the sportsbook.
How to Join DraftKings Sportsbook Michigan
Registering for an account with DraftKings is simple.
Click on our DraftKings MI Sportsbook link
You will then need to complete a form with all your information, such as full name, address, and date of birth. Remember, you will need to be in Michigan to use the site or app, but you can register from another US state you may be required to complete account verification by providing uploads of identity documents, so make sure you have copies handy
DraftKings will also verify your location, so ensure you are not using a

VPN

Make sure you also download the DraftKings MI Mobile Sportsbook app so you can place bets on the go
You do not have to opt-in to the welcome bonus, but you will have to opt-in to the other promotions
DraftKings MI Sportsbook Parent Company
DraftKings is owned by Matthew Kalish, Paul Liberman, and Jason Robins, with Robins acting as the CEO. The headquarters for the company is in Boston, with additional offices in New Jersey and the UK.DraftKings partnered with the land-based Bay Mills Resort and Casino in June 2020. Kalish, Liberman, and Robins founded DraftKings in 2011 after they met while working for Vistaprint, a marketing company. They launched DraftKings in New Jersey in 2018, and to date have a presence in over 10 states, plus Michigan.
First Deposit Bonus
up to $1000

Get up to $1000
Last verified: September 2023
Rewarding ongoing promos
Quality mobile app
Great selection of sports
Bet With Your Head, Not Over It.
Must be 21 or over and in Michigan to play. If you or someone you know has a gambling problem and wants help, call the MDHHS Gambling Disorder Help-line at 1-800-270-7117 or visit the MDHHS website.
FAQ
Do I have to be in Michigan to bet on sports at DraftKings MI Sportsbook?
Yes. You can register for a free DraftKings account from any other US state, even ones where online sports betting is not currently legal. However, you will still have to be present in Michigan itself if you want to use the site.
Is DraftKings MI Sportsbook legal and safe?
Yes. The Michigan Gaming Control Board (MGCB) licenses and regulates the site. As this is the official state organization in charge of overseeing gambling institutions, you can rest assured your personal and financial data is safe and secure.
What deposit methods can I use to fund my DraftKings Sportsbook MI account?
The bookmaker supports several deposit options at this time, including:
PayPal
Discover
Visa
American Express
MasterCard
Bank transfer (

ACH

)
What personal information do I need to provide to sign up for DraftKings MI Sportsbook?
You will need to enter your full name, address, date of birth, and the last four digits of your Social Security Number.
What kind of a welcome bonus does DraftKings MI Sportsbook offer?
DraftKings Sportsbook MI offers a welcome bonus of 20% up to $1000 on your first real money deposit. The minimum deposit required to trigger the offer is just $5.
Can I play online casino games and poker on DraftKings MI?
Yes. There is an extensive casino section available, which also includes a range of poker games including table and live dealer options.
Can I bet on sports from my mobile phone at DraftKings MI?
Yes. There is a DraftKings Michigan mobile sportsbook app available for free download for iOS and Android mobile devices.
Related News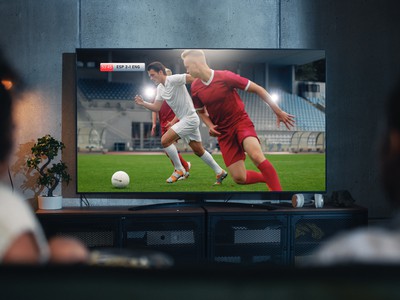 Get ready for an action-packed summer of sports betting as baseball, basketball, & soccer take the spotlight. Find full coverage & exciting markets at licensed sportsbooks in MI.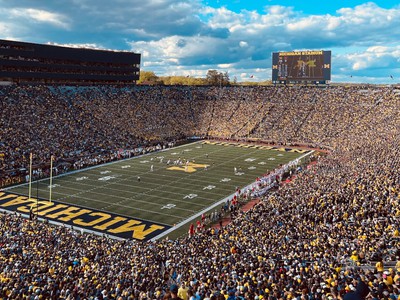 Revenue hit $49.3 million, the second-highest month on record. Sportsbooks also accepted $480.8 million in online wagers, making October the third-highest month for handle.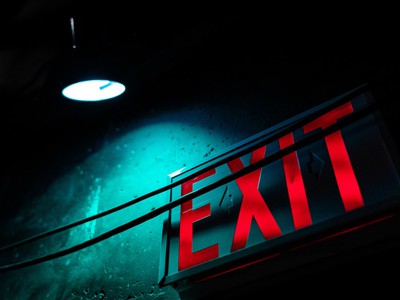 Fantasy Sports Shark, FullTime, SportsHub, and Yahoo! have all left the market. It remains unclear if any intend to apply to the regulator to re-enter it.