According to the state's regulator, four operators have exited the Michigan fantasy sports betting market in the last three months.
The departures are likely tied to a July 1 deadline for operators to submit a fantasy contest license application to the Michigan Gaming Control Board (MGCB). Operators that submitted applications could continue operating while their applications were being processed.
Some operators that decided against seeking a license appear to have stayed in the market for an extra month or two. It remains unclear if such operators ran afoul of the state's gaming laws.
$50
free casino $$
$2000
match bonus

$50 Free Cash
$25 no deposit bonus & $25 after depositing
$50 in free play funds
Big match bonus up to $2000
Quality mobile app
Departed Operators Were Small
The four operators who left are market are:
Fantasy Sports Shark
FullTime
SportsHub
Yahoo!
FullTime left Michigan's fantasy sports betting market in July. SportHub and Yahoo! left in August, and Fantasy Sports Shark exited in September. It was unclear if any intended to apply to re-enter the market.
MGCB reported the departures in its monthly 2022 Fantasy Contest Adjusted Revenue and Tax report. The regulator said grayed-out sections in the report "indicate operators who stated they are no longer offering fantasy contests in Michigan."
None of the four operators have ever been big revenue generators. Yahoo! had -$58k in revenue for the full-year 2021. So far, in 2022, FullTime has had -$24k in adjusted revenue.
The biggest fantasy operators in September were DraftKings Sports, FanDuel, and the surprising start-up PrizePicks. Together, the trio controlled 91% of the market that month. Individually, DraftKings had 46.8% of the market, followed by FanDuel with 27.7% and PrizePicks with 16.5%.
Aside from those three, Michigan's fantasy market will have three small operators moving forward — Fantasy Football Players Championship (FFPC), Boom Shakalaka, and RealTime Fantasy Sports.
FFPC had -$132k in adjusted revenue in 2021 — the largest annual loss for a fantasy operator since the market's inception. But FFPC appears to have turned things around — so far in 2022, the operator had posted $684k in adjusted revenue.
Boom Shakalaka reported revenue of $813 for the first three months of 2020, but went dormant until September 2022, when it reported $1,567 in adjusted revenue. Meanwhile, RealTime Fantasy Sports has had $35k in adjusted revenue so far this year.
No Licensed Operators in Michigan Today
Under the Fantasy Contests Consumer Protection Act, operators that met the definition of a fantasy contest operator on May 1, 2018, could continue to offer fantasy contests — but once the MGCB made applications for licenses available, they would have 60 days to apply.
MGCB made the applications available on its website on May 2, meaning operators faced a July 1 deadline for submitting applications.
"Some entities chose not to apply for a license at this time," said MGCB spokesperson Mary Kay Bean. "Each entity that filed a license application continues to conduct fantasy contests in Michigan."
The regulator didn't identify which operators had applied for a license or which had declined. Bean said that currently, there are no licensed operators in Michigan, meaning they are all grandfathered entities that have been active in the market since May 2018.
FullTime's departure in July meant it would avoid being active in the market after the July 1 deadline. But SportsHub and Yahoo! reported revenue from fantasy contests in July, and Fantasy Sports Shark had revenue in July and August.
$1000
Risk-free on your
first bet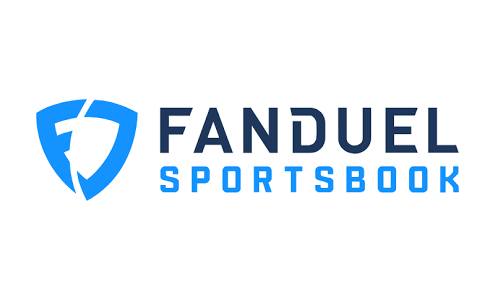 $1000 Risk-free
applied to your first bet
Massive risk-free bet
Quality promotions
Good in-play options
Bean said the MGCB "doesn't discuss specifics about companies" but added that "operators were required to apply for a license once licenses became available. Meanwhile, the grandfathered operators were reporting revenue and paying taxes to Michigan."
Peter Schoenke, President of RotoWire and a board member of the Fantasy Sports & Gaming Association (FSGA), told MI Gaming Review that he expects "almost all of the companies in that classification would enter the Michigan market again at some point.
"The FSGA doesn't have any major issues with the Michigan regulations. It's a state with a good regulatory environment allowing operators of all sizes to enter."
The Fantasy Contests Consumer Protection Act set the cost for the initial licensing fee at $10,000. Annual renewals cost $5,000.