The Michigan Lottery is fun and exciting in and of itself, but perhaps the most exciting thing about the Michigan Lottery is that players can access it online at any time, from anywhere in the state. Michiganders can choose from a long list of Draw, Instant Win, and Keno games, all accessible via the MI Lottery website and mobile app.
At MI Gaming Review , not only do we offer you the most up-to date online casino and lottery news, but we are also offering you an exclusive bonus promo: Use the code "REVIEWGAMING" to get 50 free keno games. Below, you will find our easy-to-follow sign-up instructions as well as information on all of Michigan's lottery promotions.
Read on to learn all about the Great Mitten State's lottery. We will cover the welcome bonus, what games are available, why you should support this industry, and more!
Michigan Lottery Welcome Bonus
MI offers new online players two fantastic bonuses. When you sign-up using the code "REVIEWGAMING", you will receive 50 free keno games, courtesy of your friends here at MI Gaming Review. You do not need to make a deposit for this promotion.
The Michigan online lottery bonus also includes a 50% deposit match bonus. You can get up to $100 with this deal. Before receiving any funds, you must put at least $10 into your account in one transaction.
You cannot withdraw bonus funds and must spend them on the site. However, you will be able to take out any winnings. Plus, there are no playthrough requirements.
Promos
There are several different types of Michigan online lottery promotions, including:
Daily Spin to Win
Spin a wheel every day to get rewards with this deal. Anyone with a MI Lottery account can take advantage of this promo from the website or app. You can earn cash giveaway entries and online or in-store free play.
To enjoy these rewards:
1. Login: Sign in to your lottery account. You can do this in a browser or with the application.
2. Locate the Page: On the screen, search for "Daily Spin to Win." You will need to click on this section.
3. Spin the Wheel: You will automatically earn prizes by triggering this mechanism. Every player can do this once each day.
Let's Play Giveaway
This monthly promo gives you a chance to win $100 in credit and $5,000 in cash. Earn entries by playing eligible games. The list of games updates every time, so you can continually participate and never get bored.
The state awards the cash prize to one lucky player each month. However, 50 people are awarded credits. If you win, the Michigan lottery notifies you by email or phone.
Exclusives
Michigan gives online players bonuses that you cannot get anywhere else. These deals include:
In-Store Coupons: You can receive these discounts by signing up to receive emails or spinning the daily wheel. Check the "my coupons" section of your account to see what you have earned.
Instant Game Offers: Access these deals by purchasing qualifying tickets. You will get a promo code to enter when registering. If you already have an account, you can scan tickets directly with the mobile app.
Instant Game Family
These featured titles have massive cash prizes. The top winnings range from $50,000 to $2 million.
Types of Online Lottery Games Available in Michigan
The Michigan online lottery has over 100 games in total. You will find a wide array of types, including:
Draw Games
In these titles, Michiganders select the numbers they think will win. Alternatively, you can choose to have them randomly assigned. The more of your selections that are drawn, the more you win.
At retailers, tickets are printed by a terminal connected to a gaming system and then sold. However, you can also purchase them on the lottery website.
Some games are multi-jurisdictional, meaning they are offered in multiple states. Some of these titles include Powerball, Lucky for Life, and Mega Millions.
Instant Win
You will find over 100 online titles in this category. These tickets are the typical scratch-offs you buy at a store. You scratch off a latex covering to reveal prize symbols. Internet versions work the same way as the physical scratchers, except the scratching is done virtually.
Scratchers have various themes, styles, and price points. You can spend between one dollar and $30 per ticket. The highest rewards range from $1,000 to $4 million. However, online versions tend to offer between $600 and $500,000.
Fast Cash
This version gives both instant wins and progressive jackpots. Michigan provides one dollar, two dollars, five dollars, $10, and $20 options. 10 titles are offered online. The set rewards range from one dollar to $250,000.
However, progressive jackpots mean the jackpots grow over time, as 10 percent of sales go towards this pool. You can win part or all of the total.
Pull-Tabs
Sometimes called Pickle Cards, Break-Open Tickets, Bowl Games, or Instant Bingo, these games are similar to instant win ones. However, instead of scratching off spaces, you pull a perforated tab. They can cost between 50 cents and five dollars, with top prizes ranging from $50 to $30,000. The Michigan Lottery website offers 34 pull-tab games.
Keno
In keno, players select ten numbers out of eight possibilities. The MI lottery hosts daily drawings of 22 of them. If you match 10 of these winning numbers, you get a jackpot of $250,000. It also has lower-tier rewards ranging from a dollar scratcher to $2,500. You will find seven of these titles online.
Second Chance Drawings
These interactive games give you a second chance to win on losing physical instant game tickets. You get this option on Bingo, Cashword, and Wild Time. With this feature, players can receive free play coupons and drawing entries.
To participate, you must have a MI Lottery account. On the Second Chance website, you can submit eligible tickets to play for rewards. You can also join for fun without entering anything.
Advantages of Play Michigan Lottery Online
There are several benefits to playing the lottery online:
Exclusive Perks for Online Players
Participating in the Michigan Lottery digitally gives you access to deals you cannot get anywhere else, like the daily wheel, which you can only spin online. You can also make the most of deal opportunities by signing up for email and text message alerts about offers, jackpots, and new games.
Michigan has several types of exclusive perks, including:
Sign In Bonus: You get these promotions by logging in to your account. You must do it before the date listed in the notification. Rewards include bonus credit and free games.
Deposit Bonus: Put money into your account by a specific time to get these bonuses. You can receive free games, deposit matches, or bonus credit.
Purchase Bonus: Activate these promos by purchasing online games and get bonus cash in return. This process includes signing in and completing play requirements.
More Convenient
The iLottery is much more convenient for Michiganders. With retail lottery games, you are limited to only purchasing lottery games when a store is open. However, online versions are available 24/7. Not only are the games available at any time, but they're also available anywhere. You can play while on the go via the app or browser on your phone. You can also try out some titles for free before playing for real money, which you can not do in stores.
Additionally, you can cash in your winnings at any time. Gambling on the go is straightforward with the Michigan mobile lottery app. Not to mention that there are no messy scratch-off shavings.
More Game Choices
Michigan has a much more extensive game library online than what you would find in stores. Their app and website boast over 100 titles, with new games being added regularly.
More Choice in Stakes
You can spend less money on your stake in internet versions of lottery games. You could play a title that costs $5 retail for just 10 cents.
h2 (Register). How to Register
The Michigan Lottery offers two sign-up methods. You can join via desktop or mobile phone.
Desktop
To register on your computer, follow these steps:
1. Click the big blue "CLAIM BONUS" button on the right side or top of this page. You'll automatically be taken to the MI Lottery homepage.
2. Select "*REGISTER*": Locate and click on this button, which is on the upper right.
3. Enter Your Information: You will need to put in your email address and create a password. You can also enter promo codes in this step. Here is where you enter our exclusive promo code: "REVIEWGAMING". When you finish, hit NEXT.
4. Provide Personal Details: To verify your identity, the site will need your name, address, date of birth, and SSN. Do not worry about entering this information, as it will be kept secure and will not be shared with any outside sources.
5. Read and Submit: The MI lottery will disclose the terms and conditions in this step. You will also find details about responsible gaming. We recommend reading both of these sections for your safety. Then select "*SUBMIT*."
6. Check Your Email: Your account is created when you finish the previous step. Make sure to visit your email to see confirmation.
Mobile
For mobile sign up, do the following:
1. Select "Register": Click on the icon in the upper-left corner that shows three horizontal lines. This action opens the mobile menu. From there, locate and select the sign-up button.
2. Enter Information: Put in your email address, and then create a password. Here is where you can enter our exclusive MI Gaming Review promo code: "REVIEWGAMING" to get 50 free keno games on top of the other welcome bonuses.
3. Provide Personal Details: Enter information about your name, address, social security number, and date of birth. The Michigan Lottery will keep your data secure, so you do not need to worry. You can also decide whether you want to receive text and email notifications for updates and offers.
4. Submit: Read the terms and conditions and the responsible gaming notice. Then, hit "SUBMIT." Your account is created. Check your email for confirmation.
Mobile App
If you like gaming on the go, consider trying this state's iLottery application, which is available for Android and iOS. It has several exciting features, including:
Scanning: Easily scan and upload your Draw, Fast Cash, and instant game tickets purchased in-store to see if you have won prizes.
Daily Spin to Win: Get rewards every day just by spinning the wheel.
Extensive Library: Play the same virtual lottery games you can on the website and potentially win real cash.
Purchases: You can conveniently buy Powerball, Fantasy 5, Lotto 47, Mega Millions, and Lucky for Life tickets, as well as entries for online raffles.
Number Checking: Find out what numbers won and look at current jackpot amounts.
Club Keno: Watch these drawings from within the app.
The app is totally free to download. Use our provided links and promo code to test it out.
Banking
Banking is a vital part of any gambling experience. Here is what Michiganders can expect from the state's online lottery:
h3. Deposits
To fund your account, you have a few options to choose from: You can add money via bank transfers, credit and debit cards, online game cards, and PayPal. However, PayPal is only available on the desktop site and not available in the app.
Mobile
To make a deposit, follow these steps:
1. Log In: Click on the icon that shows three vertical lines. You will see it in the upper-left of your screen. Next, locate the "Sign In" button. Select it, then enter your email and password.
2. Click "Make Deposit": You will see a menu on the left that shows your balance and has several options. The one you are looking for will be the second one down.
3. Choose Your Payment: Look through the list of methods and find your preferred one.
4. Enter Your Information: The cashier will ask for personal details based on the method you choose. Put in this data, then enter how much you want to deposit.
If you have a relevant deposit promotion, click on the "+" next to "Deposit Code." When you are done, select "CONTINUE."
5. Review and Submit: You will now see the summary screen. Ensure the information is correct. Then, hit "SUBMIT."
6. Start Playing: Now you are ready to have fun and win prizes. Read the confirmation page, then click on "LET'S PLAY."
Desktop
If you are on a computer, you will follow the same steps as above. However, the sign-in button will be blue, and you will see it at the top right of the home screen.
Online Game Card
You can purchase an online game card at MI lottery retailers to fund your account. This prepaid system comes in four values: $10, $20, $50, and $100. They are single-use only, so you cannot reload them. They also make great gifts for the lottery lovers in your life.
Withdrawals
To take out your winnings, you can use bank transfers, checks, PayPal, and Visa Debit. To make a withdrawal by check, you must call customer support. The minimum amount you can take out is $10. You can also visit a retailer for these transactions.
Mobile
To take out your winnings, follow these steps:
1. Log In: Select the "Sign In" button, which is located in the mobile menu. To get to it, click on the symbol with three vertical lines.
2. Click on "Withdraw Funds": This option is the third one down. It is located below "Make a Deposit."
3. Choose Your Payment Method: Select the dropdown menu, then locate your preferred option. PayPal will only be listed if you have previously used it for a successful deposit.
4. Enter Information: You may need to provide extra details depending on the method you are using. Input any requested data, as well as how much you want to withdraw. Then, push "SUBMIT."
5. Wait For Processing: You will now see the "Request Received" page summarizing the transaction details. If you want to have more fun while you wait to get your money, click on "Play Games."
Processing withdrawals are listed under the "Pending Requests" and "Transaction History" sections of your account. Once they are approved, you will see them only under the latter.
Desktop
You will follow the same steps when making taking out money on a computer. However, you will log in with a blue button at the top of the home page instead of within a menu.
Retail Withdrawals
To pick up your money at a physical location, you will select "Withdraw at Retail" in the online or mobile cashier. Upon approval, a voucher will be available in your account. You can then print it off and redeem it at a retailer. However, you must do this within 30 days from issuance.
Where the Proceeds Go
When you play the Michigan Lottery, Michiganians benefit. Money raised by this industry goes towards:
Education
All of the profit from ticket sales goes towards the School Aid Fund. In 2020, the lottery contributed more than $1.179 billion. Since its launch, $24.6 billion has gone towards education. This program benefits students and educators alike.
Every week of the school year, the Michigan Lottery gives the Excellence in Education Award to a teacher. This educator gets a $1,500 cash prize, a plaque, and news features. Plus, they get a $500 grant for their classroom, school, or district.
Players
Proceeds also go towards providing prizes. More than 61% of sales go back to players. In the last decade, the lottery has given away $18.7 billion.
Businesses
The state lottery benefits over 11,000 MI retailers. These companies are both big and small. In 2020 alone, they received over $307 million.
Responsible Gaming
While the MI lottery is fun and exciting, sometimes specific Michiganders show signs of problem gambling. For these players, the website offers support and helpful services:
One-on-One Support: The site gives information on where residents can privately talk to a professional. You use this service by phone, email, or live chat.
Michigan Department of Health and Human Services: The Michigan Lottery gives $1 million to this agency every year. This donation supports education and treatment programs across the state.
Safeguards: The website also has tools for problem players. These include self-exclusion, deposit limits, and gameplay monitoring. It also fights problem gambling by ensuring every account holder is at least 18 and is located in MI.
How to Set a Deposit Limit
If you want to put a cap on how much money you can put into your account at a time, follow these steps:
1. Sign In: On your phone, you will find the login under the dropdown menu labeled with three vertical lines. If you are on your computer, look for the blue button at the top of the screen.
2. Click on "My Account": This option will be the first one listed on the mobile menu. On desktop, it is located under a dropdown menu labeled "Hi (name)."
3. Select and Submit: Locate and push the "deposit limit" button. You will then see a Responsible Gaming Popup. The first box sets whether you want a weekly or daily cap. Click on the arrow to change between the two.
In the next section, enter the amount you want to limit yourself to. When you are done, push "SUBMIT." You will then get a warning that this action will go into effect immediately. If you are sure you want to go through with it, click on "OK."
FAQs
We answer more of your questions about the lottery in the Wolverine State below:
Which Online Lottery Games in Michigan Have the Biggest Prizes?
Some online titles are multi-jurisdictional, meaning they operate in multiple states. These games have the most significant prizes. They offer cash jackpots that you can win all or part of.
Options include:
Powerball: Operates in 45 states and has no guaranteed minimum jackpot.
Lucky for Life: Offers a chance of winning $1,000 a day for life to players in 26 states.
Mega Millions: Operates in 45 states and does not have a guaranteed minimum jackpot.
Do I Have to Be a Resident of Michigan to Play MI Online Lottery?
The MI State Lottery has updated its terms and conditions so that it now allows out-of-state registration as well. All US residents aged 18 or over can sign up for a MI lottery account. However, to make purchases and use other functionalities of the site, participants still need to be physically located within Michigan borders.
What Are Michigan Online Lottery Subscriptions?
The state offers online draw game subscriptions. If you sign up, your payments on Powerball, Lotto 47, Mega Millions, Lucky for Life, and Fantasy 5 are eligible for automatic renewal.
Can I Play Michigan Online Lottery Games From my Phone?
Yes, you can enjoy these titles on a mobile device. The MI iLottery has an app for Android and iOS. Game on the go while enjoying the following features:
Ticket Scanning
Daily Spin to Win
List of Winning Numbers
Club Keno
Ticket Purchases
Massive Game Library
How Do I Collect my Online Michigan Lottery Winnings?
To take out your money, you will need to sign in and visit the cashier using the "Withdraw Funds" button. You will then select your payment method, enter any personal information requested, and specify the withdrawal amount.
For first-time transactions, the Michigan Lottery may request documentation. You must have won at least $10 to make a withdrawal.
Does the Michigan Lottery Offer Free Play Demos Online?
Yes, you can try out some titles for free. You will not win any real money. However, you can get a feel for a game and decide if you like it before spending any of your hard-earned cash. You can also get 50 free Keno games to try by using our exclusive promo code "REVIEWGAMING".
Can I Buy Powerball, Lucky for Life, and Mega Millions Tickets Online?
Yes, you can buy tickets for all three of these games online. To purchase one through the website, you must meet the following criteria:
Be at least 18
Reside in MI
Physically be Located in the state at the time of purchase
Have a registered account
Related News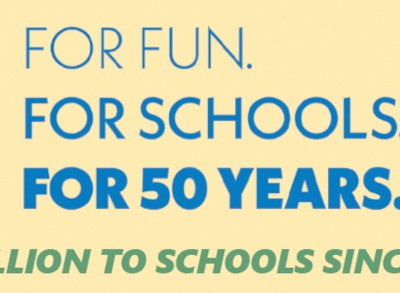 The "For Fun, For Schools, For 50 Years" campaign celebrates the Lottery's $26 billion in School Aid Fund contributions and other big achievements from the last 50 years.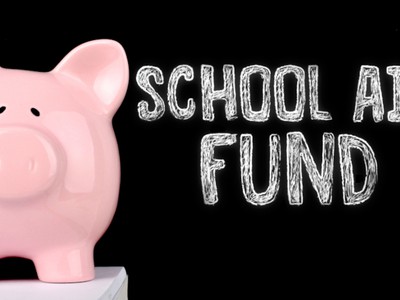 The MI Lottery continues a record streak of contributions to public schools, helping raise per-student funding & improving school facilities, all without raising taxes.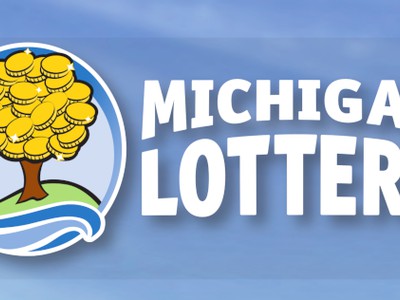 Three lucky winners won major prizes from the Michigan Lottery in December, including a Lotto 47 jackpot totaling just over $1.5 million.