FanDuel Sportsbook is one of the leading sports betting operators in Michigan. It was one of the first online sportsbooks available to players in the state. Launched on March 11, 2020, the site quickly capitalized on the state's legalization of online sports betting during 2019.
Michigan was one of the more recent states to gain access to FanDuel Sportsbook, as it is also available in Illinois, Pennsylvania, Colorado, West Virginia, Indiana, Tennessee, and Virginia.
FanDuel Sportsbook MI is 100% legal and fully licensed by the Michigan Gaming Control Board (MGCB). This ensures that the site meets all industry security standards and protects your personal data and financial information. All players can enjoy placing bets on a completely legitimate and regulated platform.
In addition to a wide array of betting options, this bookmaker also provides a generous welcome bonus and interesting promotions, and this extensive MI Gaming Review guide will tell you all about them and how to make the most out of betting on this site.
The bookie makes the entire experience enjoyable and seamless, whether you are an experienced bettor or making your first steps into the world of sports betting. Read on for our extensive FanDuel MI Sportsbook review to find out how to get started and everything else you need to know about every important feature of the site.
Welcome Bonus
The site's welcome bonus is the perfect way for new players to get started with sports betting. Everyone who creates an account is eligible for $200 in Bonus Bets after wagering just $5.
Simply place a real money wager of $5 or more after making a deposit. Once that wager settles, whether it wins or loses, the bookmaker will award you $200 in Bonus Bets.
The FanDuel MI Sportsbook bonus will be issued within 72 hours from your first bet settling, and you do not have to use the bonus bets you receive as a lump sum, which gives you more flexibility.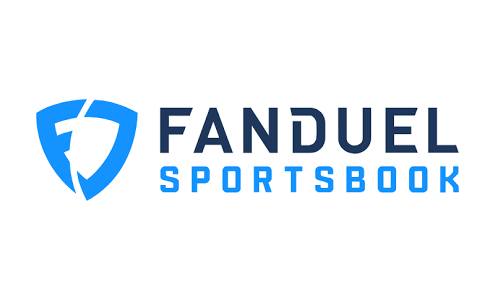 $200 in Bonus Bets
Last verified: Dec. 1, 2023
Nice welcome offer
Quality promotions
Good in-play options
Bet With Your Head, Not Over It.
Must be 21 or over and in Michigan to play. If you or someone you know has a gambling problem and wants help, call the MDHHS Gambling Disorder Help-line at 1-800-270-7117 or visit the MDHHS website.
Promotions
Everyone can benefit from the various types of FanDuel MI sports betting promotions that help ease you into sports betting. Offers like comeback bonuses provide you with loads of ways to lower the risk and enjoy a more relaxed experience.
Comeback Bonuses
Bets on major sports competitions like the NBA Finals are often eligible for Comeback Bonuses. Once you have opted into the promotion, simply pick your winning team and place a straight wager before the match begins. If your team comes back to win the game after losing at halftime, you will win a bonus amount. Be sure to check the details before entering to see the latest qualifying games, minimum bet amounts, and potential bonuses available.
Like all promotions, rewards are paid out in site credits that cannot be withdrawn. You can only claim this promotion once, and there are a handful of non-qualifying bet types. These restrictions apply to all promotions.
Multibet wagers
Cashed-out bets
Odds boosts
Live bets
Same Game Parlays
New players especially can benefit from these promotions that offer extra security on your bets. You need to first opt in and then place a same game parlay of three or more legs on a qualifying event. Your account will be credited with a set refund amount if you lose the bet. This is available once per match and for your first two losses overall during a competition. Remember to check the terms and conditions for the promotion's bonus amount and minimum final bet price requirement.
Correct Score Bonuses
Certain events feature Correct Score Bonuses that let you earn bonus credits as the match progresses. Once you have placed a pre-live straight correct score wager on a qualifying game, you will receive bonus credits whenever a goal is scored. This applies to both team's goals and can award up to $50.
Rewards
There was no loyalty program available during our FanDuel MI sports betting review. This means that players can only claim bonuses through promotions and cannot earn consistent VIP rewards. We would like to see the site adopt a rewards program so all players can receive further benefits from enjoying the site.
Fortunately, there are a few other sportsbooks available in Michigan that offer a loyalty system. These are a great advantage to both new and experienced players, letting them earn points just for making bets on their favorite sports. Hopefully, the site will implement VIP rewards in the future since its casino games site, Stardust Casino, already has this feature.
Mobile App
There are many advantages to using the FanDuel MI sports betting mobile app. The ability to claim promotions anytime helps you avoid missing out on the site's few promotions. Of course, the ability to place bets on the go also lets you keep track of the latest events without needing access to a computer. Overall, the app is easy to use and makes your FanDuel Sportsbook MI experience more convenient and enjoyable.
Use the links provided on this page to download the app for either Android or iOS. Then, simply log into your account to access the full sportsbook on your phone. The app features a clean interface that makes placing your bets a breeze.
Live betting is also available to complete the package. You can track live games and odds in real-time for added convenience. All this is still available without the app through your device's browser. Simply search for FanDuel Sportsbook on your phone to access the fully optimized mobile site.
Features
Availability: iOS and Android
Appearance: Very clean and easy-to-navigate interface with emphasized main elements, minimizing the need to scroll
Bet slip: As soon as you place your first wager, a betting slip will be automatically generated by the app and any new entries will be added. The slip can be easily closed and opened as required to make changes, keeping the interface clear.
Speed and stability: Thanks to a simple and polished design, the app is quite fast and stable, with no strange crashes to worry about. Buttons could be a bit more responsive, though.
Bet Types
FanDuel Sportsbook MI gives players a huge number of bet types to pick from, letting you tailor each bet to suit your preferences. The variety here is one of the site's best features, offering everything from straightforward future bets to in-depth round robins. However, there are only a few available sports, and the selection could be expanded to cater to more players.
Sports
The site offers a decent number of sports, although there are fewer than some other sportsbooks. Thirteen options are available, including popular sports like:
Football
Basketball
Golf
Motorsport
Markets
Market variety is the key advantage to betting at FanDuel Sportsbook MI. You can pick from seven unique options, including:
Parlays: Cumulative bets that automatically wager your previous winnings on the next event.
Futures: Fixed-odds bets that you can place before an event takes place.
Money Lines: A wager on the winner of an event.
Spreads: Spreads let you bet on the winning score instead of the winning party.
Totals: Wager on the total points scored by all parties during an event.
Round Robins: These let you bet on three-to-10 teams at once by dividing your bets into two-team parlays.
Props: Props are additional side bets that are not related to the winning party or score.
Live Betting
Live bets are one of the most exciting ways to enjoy your favorite sports, letting you wager on a match after it has started. FanDuel Sportsbook MI offers live betting for some of the most popular sports, such as tennis, golf, and rugby league. You can watch the game live and place bets at specific points. This changes depending on the event. For example, live football bets can usually be made during halftime, while some sports even offer them after every play.
The main advantage of live betting is that you can track the odds as they change in real-time. You then have the opportunity to wait and see if your prediction seems likely or not before betting on it. The site features a complete Live Now page that includes all current matches with the latest scores and odds. You can even stream some games live straight from the site.
Banking
Banking features at FanDuel Sportsbook MI are easy to use and boast fast processing times. The site caters to many different users by offering loads of deposit methods, from multiple card services to e-wallets. However, withdrawal methods are quite sparse, and there is limited information on the site about minimums, maximums, and processing times.
Account Verification
You will need to verify your account once you have completed the initial registration process. This helps the site to confirm your identity, better protect your personal information, and speed up deposit and withdrawal times.
Deposits
Deposit methods are plentiful and cover a wide range of payment types. Debit and credit cards are available from both VISA and Mastercard, and you can even deposit directly into your account at FanDuel's retail sports betting center at MotorCity Casino Hotel. You can also set your own deposit limits using the site's Responsible Gambling settings. There are nine deposit options to pick from, including:
Cash at Counter: Make your deposits in person at the FanDuel cashiers at MotorCity Casino Hotel.
VISA/Mastercard: The two most popular credit and debit card providers.
FanDuel PrePaid Card+: Transfer money from your bank or site account into a prepaid card.
PayNearMe: Deposit into your FanDuel account at select 7-Eleven, Family Dollar, and

CVS

retail stores.
PayPal: One of the most popular eWallets.
Online Banking: Standard online banking services.
Wire Transfer: Commonly-used electronic transfer method.
Venmo: Convenient mobile payment service owned by PayPal.
Withdrawals
While users have a vast choice of deposit methods, withdrawals are limited by comparison. There are only five methods, and no information was provided about withdrawal limits.
PayPal: Within 48 hours
Prepaid Card: Within 48 hours
Check: Seven-to-10 business days
Venmo: No information available
Online Banking: Two-to-four business days
What Makes FanDuel Sportsbook MI a Good Choice
FanDuel Sportsbook has finally brought online sports betting to Michigan players. Whether you have never used a sportsbook before or are an experienced bettor, this site has something for everyone.
Generous Welcome offer
The welcome offer here is perfect for anyone who is trying out sports betting for the first time. After you wager just $5, you will receive $200 in Bonus Bets to use as you like, giving you a few chances to place wagers without any added risk.
Variety of Betting Options
No matter how you like to bet, the site offers a huge variety of options and markets. Simple wagers like futures and money lines are available to new users, while veteran players can take advantage of complex options like round robins and parlays.
Live betting is a prominent feature on the site, giving you complete control over your bets. The Live now section has many useful features that let you watch ongoing matches, view the latest odds, and place wagers when the time is right.
User-friendly interface
The clean and bright interface is user-friendly and makes every option easy to access. A simple blue and white color scheme allows essential features to stand out. You can quickly find the latest promotions and most popular sports listed on the homepage, and your bet slip is always on-screen for easy access.
Quality Mobile App
You can enhance your sports betting experience even further with the site's official app, which is available for Android and iOS. From making live bets to withdrawing your winnings, anything you could do on the site is easier and more convenient through the app.
How to Join FanDuel Sportsbook MI
New players can easily join the site thanks to the accessible sign-up option and quick registration form. Along with minimal verification requirements and a valuable welcome bonus, it is easy to jump into sports betting through the site.
#You can go straight to the site's homepage to start the registration process. This is as simple as clicking the 'Join now' option at the top right of the page. Make sure to select Michigan as your state, then create a username and password for your account. #Next, you will be given a few forms to complete with your personal details. You need to provide your:
Email and phone number
Full name
Address
Date of birth

SSN

(last four digits)
You might also need to verify your account by providing identification documents. This helps the site identify your account and keep your information secure. It also makes transactions easier to process, leading to faster deposits and withdrawals depending on how much information you provide.
You can also make your account more secure by activating two-factor authentication at the end of the registration form. The site will now send a login code to your phone to prevent anyone else from accessing your account.
Make sure to download the app for quick access to all the site's best features. You can easily make your first deposit through the app to claim your welcome bonus wherever you are. All sports and bet types are also available on the app for a more convenient experience.
Make your first deposit and place your first bet to qualify for the welcome bonus.
FanDuel MI Online Sportsbook Parent Company
FanDuel Sportsbook MI's parent company is Flutter Entertainment, one of the largest online gambling operators. The Irish operator bought out FanDuel in 2018 and runs numerous leading sportsbooks. It also runs Stardust Casino alongside FanDuel Sportsbook, providing players with platforms for both casino games and sports betting.
Users can make deposits and place bets in person at FanDuel's retail sports betting center. The physical sportsbook was established in 2018 at the site's land-based partner, MotorCity Casino Hotel in Detroit.
Aside from FanDuel, Flutter Entertainment also operates many other top online sports betting and casino brands, including SkyBet and Betfair. The company was created after a merger in 2015 between bookmaker Paddy Power and Betfair, one of the largest operators of online casinos.
Originally named Paddy Power Betfair, the company continued to expand in 2018 by buying out FanDuel. This led to another merger between FanDuel and Paddy Power Betfair's US operations to form FanDuel Group, leading to the launch of FanDuel Sportsbook. The most recent expansion occurred in 2019 when the company acquired online gambling operator The Stars Group to become the world's highest-earning online gambling company.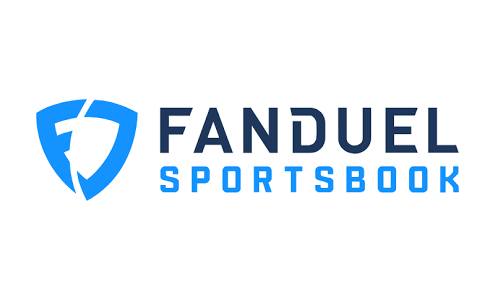 $200 in Bonus Bets
Last verified: Dec. 1, 2023
Nice welcome offer
Quality promotions
Good in-play options
Bet With Your Head, Not Over It.
Must be 21 or over and in Michigan to play. If you or someone you know has a gambling problem and wants help, call the MDHHS Gambling Disorder Help-line at 1-800-270-7117 or visit the MDHHS website.
FAQ
Do I have to be in Michigan to bet on FanDuel Sportsbook MI?
Yes, you need to be in Michigan if you created your account while in the state. If you try to log in to your Michigan account, you cannot bet on FanDuel Sportsbook. You also need to add the site's geolocation plugin to your browser so the site can confirm your location and grant access to your account.
Is FanDuel Sportsbook MI really a safe and regulated bookmaker?
Yes, FanDuel Sportsbook MI is a fully secure and regulated sportsbook. The site is licensed by the Michigan Gaming Control Board, which also ensures the site's operations meet industry standards to protect your information. Since the site is 100% legitimate, you can safely enter your personal and financial details.
What deposit methods can I use to fund my FanDuel Sportsbook MI account?
Players at FanDuel Sportsbook MI have a vast range of deposit methods to choose from. The selection includes many of the most popular services, covering a wide range of payment types. This includes everything from ewallets to checks. You can deposit using:
Cash at Counter
VISA/Mastercard
FanDuel PrePaid Card+
PayNearMe
PayPal
Online Banking
Wire Transfer
Venmo
What personal information do I need to provide to sign up for a FanDuel MI Sportsbook account?
FanDuel MI Sportsbook only asks for your basic personal information to sign up. This helps the site identify you and prevent anyone else from accessing your account. You will need to provide your:
Phone number and email
Full name
Address
Date of birth

SSN

(last four digits)
Can I play online casino games using the same FanDuel Michigan account?
Yes, your *FanDuel Michigan account allows you to access the FanDuel Sportsbook and the Stardust Casino. If you have signed up to one of the two platforms, the other automatically becomes available without needing a separate account. You can even use the same bankroll across sites for added convenience.
What kind of welcome bonus does FanDuel Sportsbook Michigan offer?
The welcome offer gives new players a chance to pick up $200 in Bonus Bets. All you have to do is place a real money wager of at least $5 and wait for it to settle. Win or lose, you will receive your welcome bonus.
Related News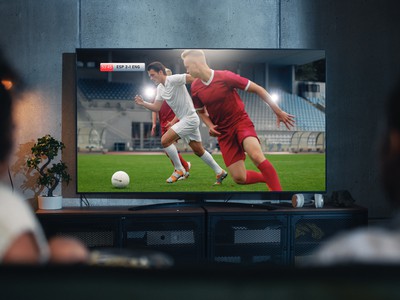 Get ready for an action-packed summer of sports betting as baseball, basketball, & soccer take the spotlight. Find full coverage & exciting markets at licensed sportsbooks in MI.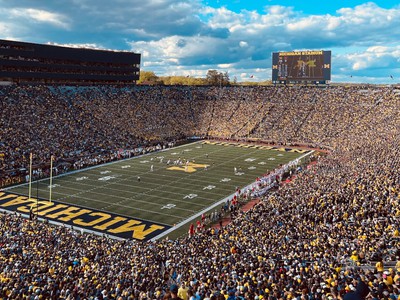 Revenue hit $49.3 million, the second-highest month on record. Sportsbooks also accepted $480.8 million in online wagers, making October the third-highest month for handle.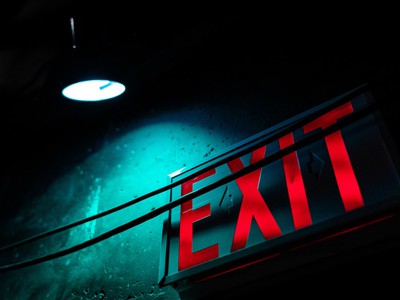 Fantasy Sports Shark, FullTime, SportsHub, and Yahoo! have all left the market. It remains unclear if any intend to apply to the regulator to re-enter it.