After three consecutive months of disrupting Michigan's fantasy sports market, PrizePicks fell back to earth and settled in as the market's third-best operator in terms of revenue and market share in May, data from the Michigan Gaming Control Board (MGCB) show.
PrizePicks, an Atlanta-based startup, had led FanDuel MI by both metrics in February, March, and April, but yielded second place back to the Flutter brand in May.
MGCB data show PrizePicks had $289k in revenue from fantasy sports betting in May, down 25.7% from April ($389k). FanDuel saw $346k of revenue in May, up 13.4% from April ($305k). PrizePicks' revenue was up more than 16-fold from a year ago ($17k), while FanDuel was down 32.7% year-over-year ($515k).
May was FanDuel's best month for market share (25.8%) and revenue since January 2022, when the operator held 28.8% of the market and grossed $501k. Conversely, May was the worst month for PrizePicks in market share (21.5%) since January 2022, when it held 11.8% of the pie.
No Sweat
First Bet
up to $3000

Rewarding ongoing promos
Quality mobile app
Great selection of sports
DraftKings Leads But Remains Under 50% in Market Share
Michigan's fantasy sports market had its second-best month of the year in terms of overall revenue, reaching $1.3 million in May. That marked a 2.1% increase month-over-month and a 4.8% climb year-to-year. The overall market set a record $1.7 million in revenue in January 2022.
The market is expected to rebound even further in September with the return of the National Football League. The NFL is the most popular season for fantasy sports betting, according to the Fantasy Sports & Gaming Association (FGSA).
DraftKings MI remained atop all of its competitors in May, just as it has every month since the market launched in January 2020. The Boston-based operator grossed $637k in May, up 6.4% from April ($598k) but down 7.4% from a year ago ($687k).
While May represented DraftKings MI's best month for revenue since January 2022 ($839k), it was also the fifth consecutive month with a market share under 50%. That's a testament to how well PrizePicks has been faring against its much larger competitors as of late.
Bet $5
get
$200 in bonus bets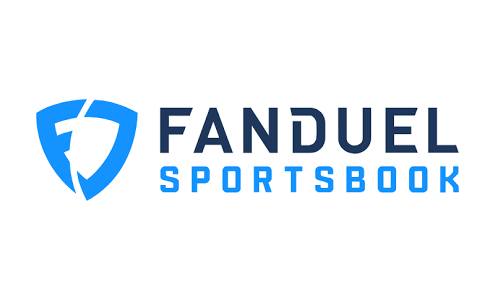 Nice welcome offer
Quality promotions
Good in-play options
Six Smallest Operators Grew Their Market Share in May
It's rare for an operator not named DraftKings or FanDuel to be among the top two in a US state for fantasy sports betting. Still, it's unusual for such an operator to hold that position for more than two consecutive months — and exceptionally so for that to stretch on for three months.
One possible reason for PrizePicks' success is that it offers a different model for wagers than its better-known competitors: PrizePicks offers players the opportunity to place wagers based on over/under predictions. The platform is legal in 30 US states.
While DraftKings, FanDuel, and PrizePicks continued to dominate the space, they were hardly the only operators in the market. Six smaller operators combined for a 5.4% share, their most significant share since January 2022 (2.2%).
The smaller operators are Fantasy Football Players Championship (FFPC) LLC, Fantasy Sports Shark, FullTime, SportsHub, RealTime Fantasy Sports, and Yahoo. FFPC led the small group with $49k in revenue in May, good enough for a 3.6% market share — its largest share since August 2021, when it held a 19.3% stake.