PrizePicks, the Atlanta-based startup disrupting the Michigan fantasy sports market throughout 2022, did so again in November — generating more monthly revenue than DraftKings and FanDuel for the first time.
Data from the Michigan Gaming Control Board (MGCB) show the daily fantasy sports (DFS) market reached $2.2 million in revenue in November, the market's best performance since January 2021 ($2.4 million).
The market continued to show its strength. It was up 26% month-over-month ($1.8 million) and 46.6% year-over-year ($1.5 million).
Bet $5
get
$200 in bonus bets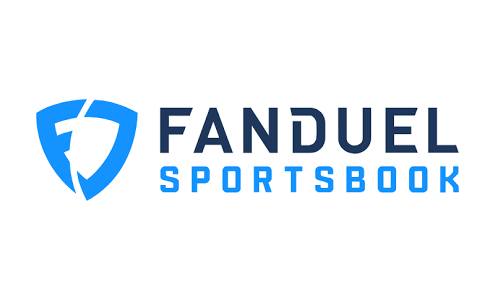 Nice welcome offer
Quality promotions
Good in-play options
That growth was entirely attributable to PrizePicks. The startup posted more than $1 million in revenue in November, more than double what it made in October ($480k). Revenue at PrizePicks was also up an astounding 15-fold from just one year ago ($64k).
In November, PrizePicks became the first operator to break the $1 million mark for monthly revenue since DraftKings last did it in October 2021. November's performance by PrizePicks is also the best for revenue since DraftKings racked up $1.2 million in January 2021.
"We take our position in the DFS industry very seriously and have been a member-focused operator since day one," PrizePicks CEO Adam Wexler said in comments last November, at the time discussing the company's responsible gaming efforts. "Incumbent on those two distinctions is to ensure that those who play our game, particularly in at-risk communities or demographics, are protected and supported."
PrizePicks' appeal in DFS is that it offers bettors a different model for wagers than its better-known competitors — the startup allows players to place bets based on over/under predictions. The platform is legal in 30 US states plus the District of Columbia. It is also available in Canada but not in Ontario.
Revenue Slips at DraftKings and FanDuel
Meanwhile, DraftKings Sports MI and FanDuel Sports MI have seen revenue slip. With $821k of revenue in November, DraftKings was down 9% month-over-month ($901k) and 10% year-over-year ($914k).
Things haven't fared better for FanDuel in DFS. The operator grossed $344k in November, which was down 7.7% month-over-month ($372k). But it was also down a staggering 39% year-over-year ($563k).
And FanDuel's market share of 15.3% in November was the second lowest on record for the operator in Michigan — MGCB data shows its share fell to 12.7% in April 2020.
PrizePicks has had FanDuel's number all year. The startup bested the Flutter brand in revenue for three consecutive months, from February through April, before coming ahead again in October and November.
DraftKings also holds the market's record of $1.6 million in revenue, which it set in September 2020 — at the beginning of an NFL season impacted by the pandemic.
$1000
First Bet Offer for
new bettors

$1000 Back
on first real money wager
Big first bet welcome offer
Some of the best promos
Variety of betting markets
Number of Smaller Operators Dwindles
According to the MGCB, the three smallest DFS operators in the state — Boom Shakalaka, RealTime Fantasy Sports, and Fantasy Football Players Championship (FFPC) LLC — posted revenue of $12k, $4k, and $3k, respectively. The tiny trio accounted for just 0.8% of the market in November.
An additional four operators — Fantasy Sports Shark, FullTime, SportsHub, and Yahoo! — have exited the market since August. Each was much smaller than DraftKings, FanDuel, and PrizePicks.
Fantasy Sports Shark had its best month for revenue in January 2021 ($92k), while FullTime fared best in August 2021 ($14k). October 2021 was the best revenue month for SportsHub ($25k), and January 2022 had that distinction for Yahoo ($53k).